The Rebellion can be a bit daunting and stressful to try and keep up with. Especially with the continual Constitution violating executive orders, the appointing of family members, Alt. Right Chiefs & Billionaires to White House cabinet positions. Not to mention the many issues & votes on bills which can impact our lives forever.  It's hard to know when something important is happening or how to take a stand. You don't need to wait four years for change, there are plenty of ways to make a difference and helpful tools to assist you in your Rebellion.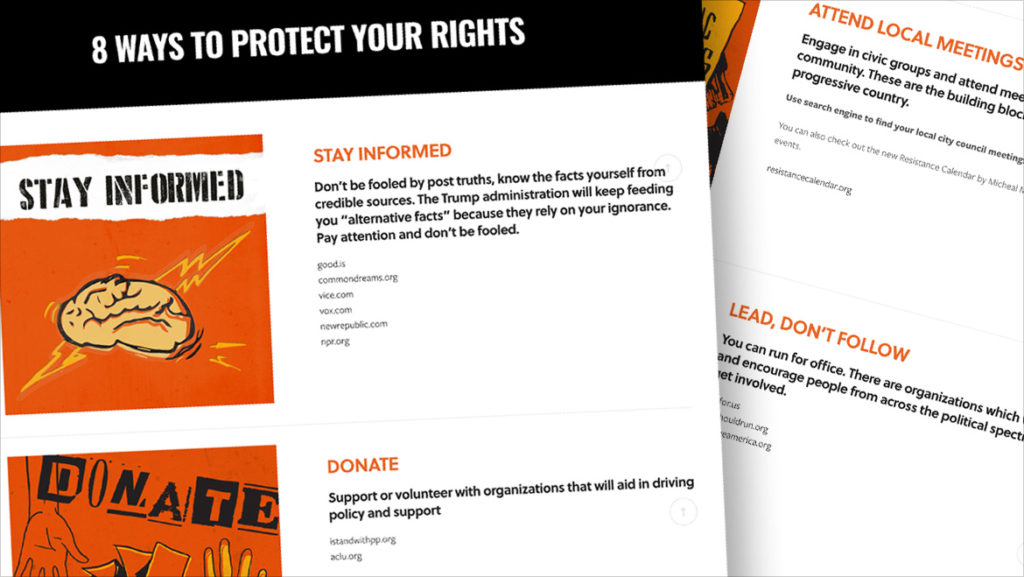 Rebel Now Guide – List of Resources
8 Ways To Protect Your Rights has useful resources to get you started. The guide links to resources so you can seek out information on issues.  As well as other ways to interact with your government and participate in national and local government actions.
A must if you want to resist Trump and Take action locally.  It's your bible, er practical guide on how to make congress listen to us. The members of congress only care about their constituents and that means you. Read the guide to help you get started and become involved in the resistance.
Because they really just care about the $$$$
Use your consumer power to take a stand for progress!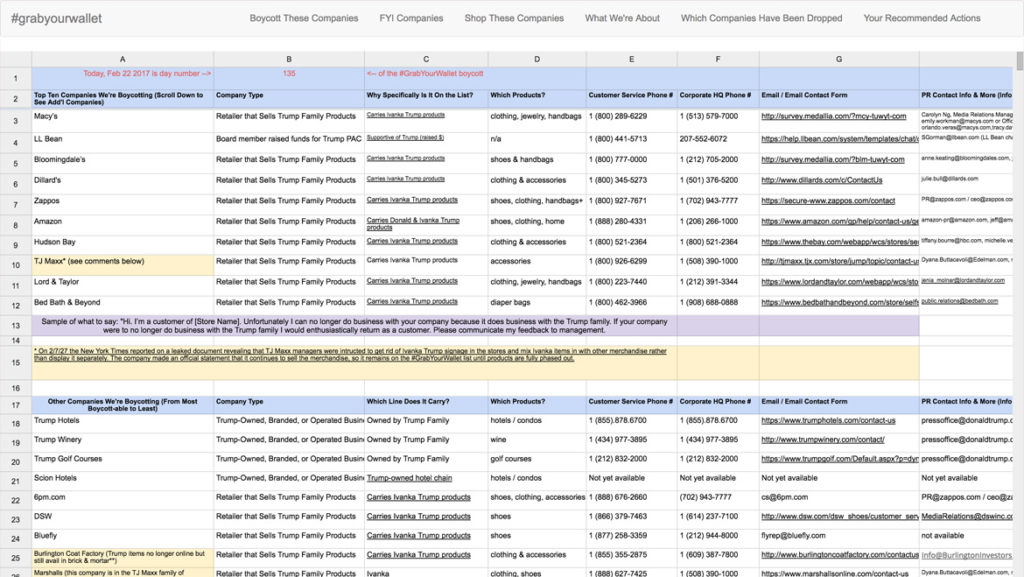 Want to know who to NOT Support and who TO Support?  The creator of Grab Your Wallet maintains a thorough spreadsheet online of the dozens of companies, including notes about why they're on the list and updates about the inventory of Trump-branded merchandise they offer.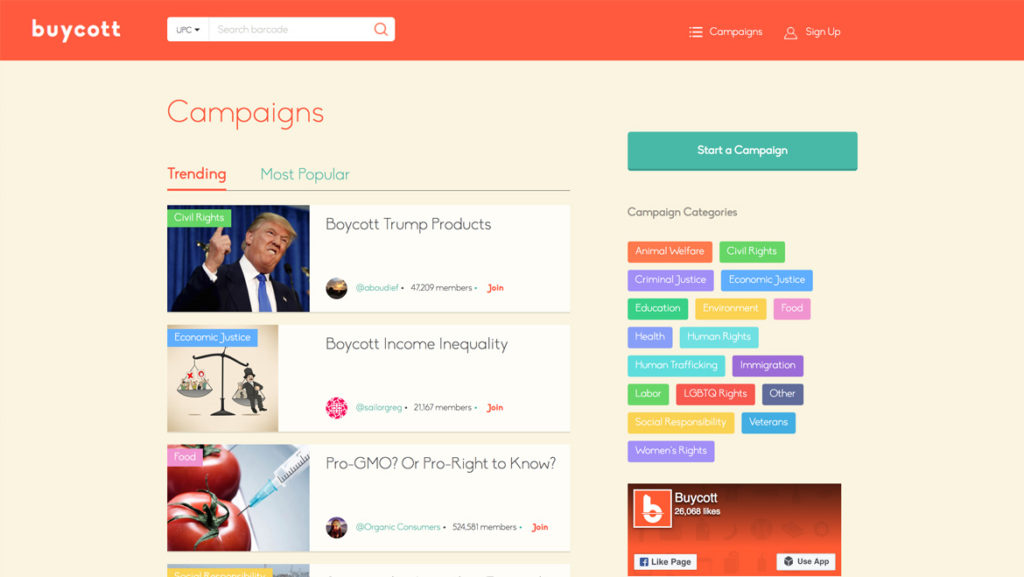 Know on the go, the app uses your camera phone to scan the bar code which gives you information on any active boycotts regarding the item.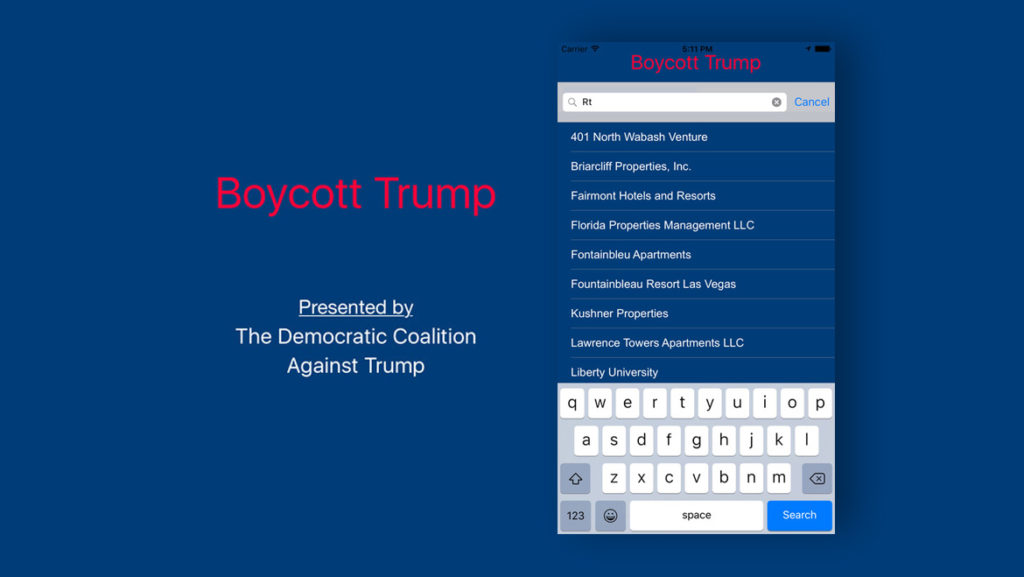 Democratic Coalition Against Trump has created a #BoycottTrump app. You can search over 250 companies and people to see they're direct connection to Trump.
Become Part of the Rebellion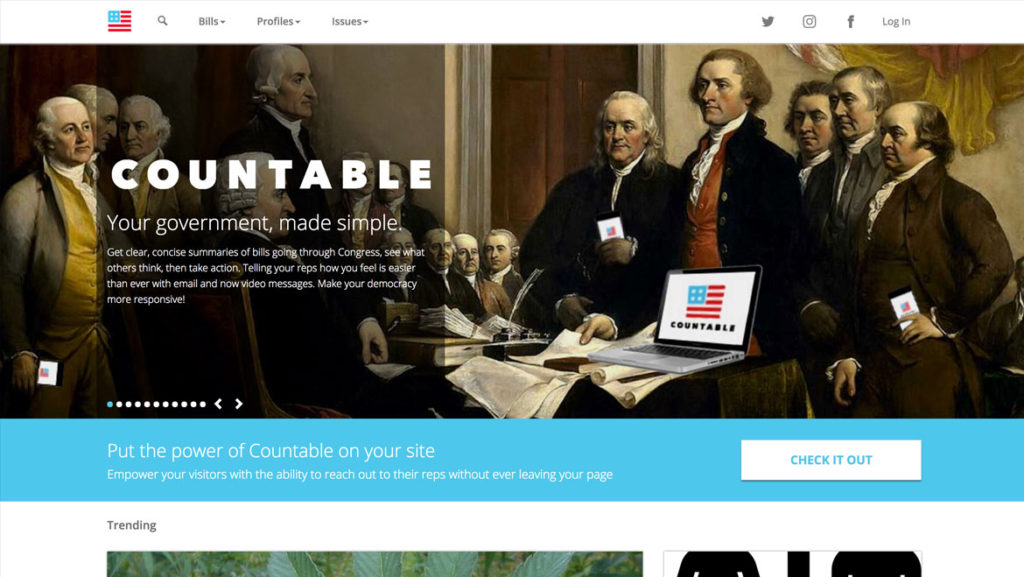 Countable is a free app that helps you keep track of what congress is working on.  It can be uses iOS, Android and online.  You can use it to keep track of your representatives as well as call or email them by just tapping a button in the app. They also give you the option to record a short video message and send via email. The video is tracked weather it actually gets watched.
The app also keeps tabs on how your members of congress are voting and what bills they have sponsored.  You can also select  issues you are interested in order to stay up to date on the latest bills which will affect them.  Countable does a great job of giving you the information and and tracking bills at the federal level.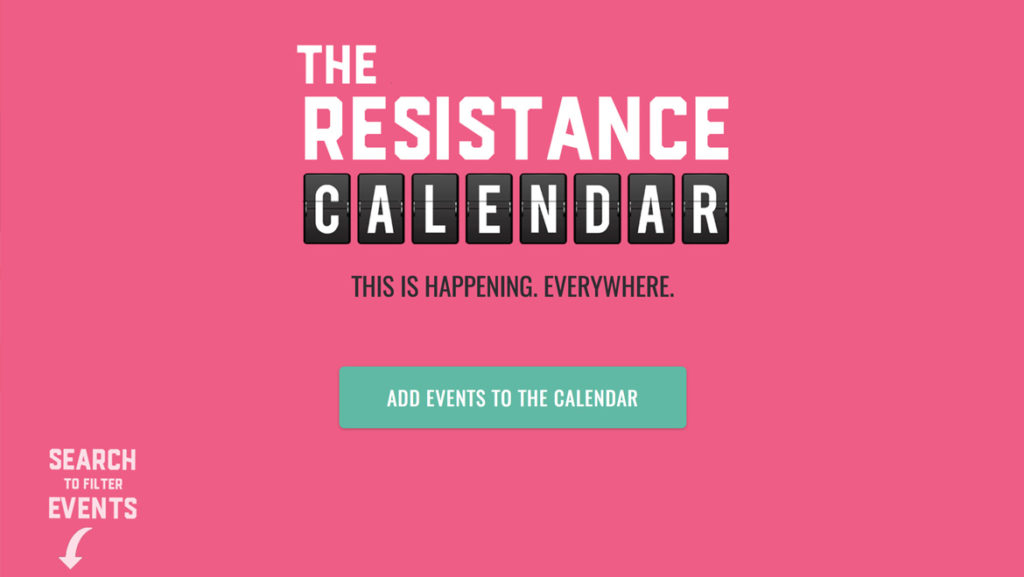 Need help finding where to resist. Michael Moor launched an online calendar to track anti-Trump events. The calendar allows you to add an event happening at any location and view events happening everywhere.
Tell us what you use and keep the resistance alive!